Loaded Chicken Nuggets you say? #JackMunchieMeal
This post brought to you by Jack in the Box. All opinions are 100% mine.
So here's a little tip for you if you're looking for a quick stocking stuff item that will please pretty much anyone. Get a gift card to Jack in the Box.
Do you not know what Jack in the Box is? No it's not the terrifying clown that plays creepy music while you spin it and then jumps out of the tin cage it's trapped in without any warning so you actually jump EVERY single time.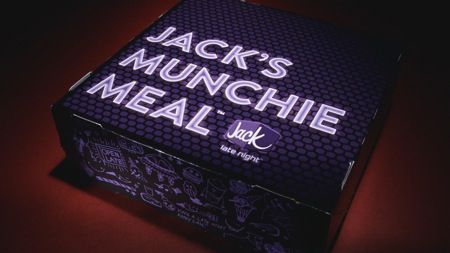 Jack in the Box is a divine fast food place. And what you need to know more than anything else is that they have uber awesome Jacks Munchie Meals. I know of no other place that will serve you loaded nuggets. Yes, you heard me right. Chicken nuggets with two types of cheeses AND ranch AND bacon! BACON!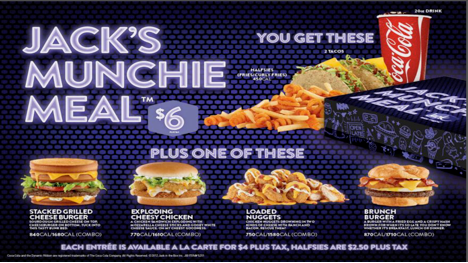 There are also three other meal choices that are particularly exciting and they are all Late Night Munchie Meals. In addition to the loaded nuggets there is a "Stacked Grilled Cheese Burger," and "Exploding Cheesy Chicken" sandwich and a "Brunch Burger." All of which would be perfect greasy options after a night of drinking.
Be sure to follow and like Jack in the Box on their social media accounts.
Like Jack in the Box on Facebook
You never know what special deal they might share ;)
By the way did you know every single Munchie Meal also comes with two tacos and halfsie fries which are both curly and regular french cut fries? Yes, the entire box is stacked up with goodness.
Can you hear my stomach growling?