The Nancy Drew series on Hulu has very little to do with the Nancy Drew books I read as a little girl. The mysteries are there, but this series is so much better because it has modernized the stories. The Nancy Drew books were written in the 30s and rewritten in the late 50s, so they've been through iterations. Each time this happens things are better, I think, because the rewrites make the characters stronger and help to repair the implicit racism.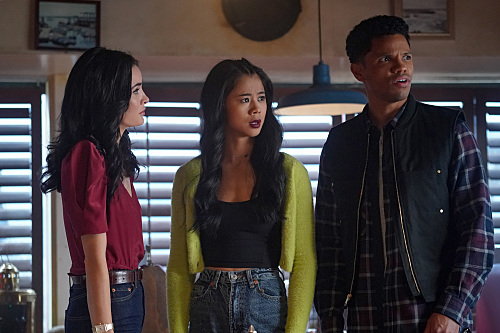 I have to say that I have been joying the series. I love the paranormal twists because that's totally my thing, but it is the social justice storylines that keep me coming back. I appreciate the storylines about how crimes against black women are under-reported and under-investigated. I appreciate that they have multiple LGBTQ characters. It means something to me when I see that writers are inclusive. And it has been this way since the beginning of the series.
"The fact that Nick is the only one who can see Mac and that he's the one being targeted is a parallel to the racism Black people endure that their white counterparts can't necessarily see. But Nick's friends are true allies because they believe him and try to help."@missandreart

— Nancy Drew Writers (@DrewCrewWriters) January 28, 2021
So many superficial shows are out there right now. They are predictable and hold little value, but they are popular because they are "mainstream comfortable."
It's time to make sure more programs shake people up. I applaud the CW writers and I applaud Hulu for streaming the series.
I hope the series stay on-air. Viewers need more Nancy Drew.